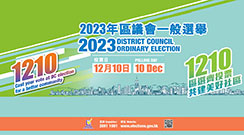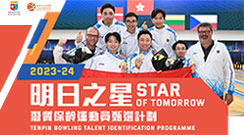 Tenpin Bowling Talent Identification Programme
30th October, Hong Kong, China: Hong Kong, China Tenpin Bowling Congress invites athletes to join the Tenpin Bowling Talent Indentification Programme - Star of Tomorrow on December 9 and 10, 2023 at SCAA Bowling Centre, Caauseway Bay.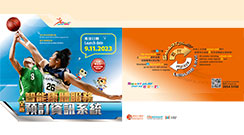 New LCSD Booking and Information System, SmartPLAY
25th October, Hong Kong, China: The Leisure and Cultural Services Department (LCSD) announced that the new intelligent sports and recreation services booking and information system, SmartPLAY, will be officially launched at 7am on November 9 to replace the current Leisure Link Computerised Booking System.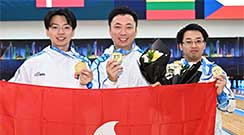 Hong Kong, China captures Trios title
14th October, Kuwait: Tony Wong, Ivan Tse and Wu Siu Hong of Hong Kong, China captured the Men's Trios gold medal of the 2023 IBF World Bowling Championships after defeating challenger Denmark 2-1 in the title match on Saturday.